You Know You Need a Website and We Know We can Deliver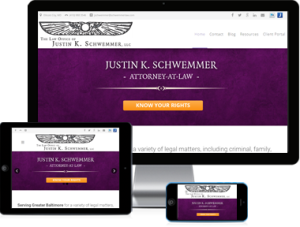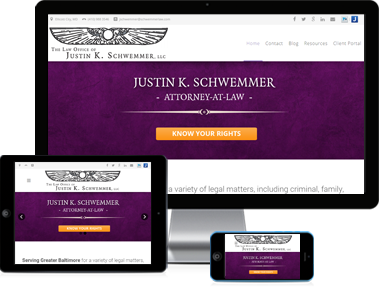 If you've come here, you probably already know that you need a website. No matter what kind of business you run, a website is a staple these days. And not because everyone has one, but because people are looking you up online and you should be in control of what they find. That's where the #1 Gettysburg Web Design company comes in.
Whether you are looking to redesign an old dinosaur of a site, need a website for a startup or just want to build a long-overdue home on the web for your business, we can help. Maybe you already have a design and looking for someone to develop it? We can do this too!
Here is what you get if you work with us for your Gettysburg Web Design Project:
Professional advice and guidance throughout the project (sorry, but we won't let you use Comic Sans.)
Full-service web design agency: we can design, develop, launch, host and even write content for your new website.
Custom design and all the bells and whistles you want.
Crystal-clear contracts and flexible payment plans.
We are always here for any maintenance, website updates, or marketing help – just give us a call or shoot an email.
We will donate a fraction of your project cost, from our pockets, to a charity of our choice (because running this business gives us an opportunity to be charitable like we always wanted!). If you have a specific charity in mind, please let us know and we'll be sure to consider it.
So, what's next?
Check out our Gettysburg web design portfolio if you haven't yet, gather your ideas and contact us. We'll call you back to get to know you and your business and see what kind of website you are looking for, and offer some suggestions. Once that's done, we'll put together a proposal with the detailed scope of work, price and timeline estimate. When you are happy with the proposal, we'll get a contract ready and it's all fun from there on!
To help you budget for your web design project, we put together these payment plans that will save you money and stress.
Package #1 – The Maverick
Pay full amount of the proposed cost up front and get a 5% discount.
Package #2 (Most Popular) – The Nonconformist
Pay 50% of the proposed cost up front, 25% when design is accepted, and 25% when launched.
Package #4 – The Individualist
Pay a deposit you can afford for your budget (varied minimum required), and pay the rest in equal amounts over the next 6 months. This does require that you host with us for those 6 months at our hosting rate of $15/month, but everything is included in one monthly fee and your hosting package will be on a dedicated server with the highest level of security. Afterwards, we're confident you will love our hosting services, but if you do decide to switch to another host, we'll move the site for you for free.
The best thing about working with Misfit Interactive is that we can create a custom package just for your budget with no interest payments. We can create a schedule and payment that is comfortable for you with no interest on the payment schedule at all. As the most well-known Gettysburg web design company, and having been in the industry since the 90's, we've created a flexible structure for small businesses that support your business budget while exceeding your expectations.