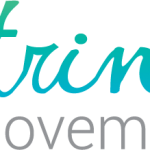 Crystal delivered as promised with a quality product in the time frame necessary – she was clear and concise with her communication and always available for me to talk about our project.
"Does work in a timely fashion. Very pro-active. Always thinking of new ways to promote business. Very professional."
Owner
Cat's Meow Daylily Garden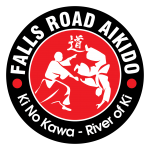 I recently hired Misfit Interactive to enhance the Falls Road Aikido website. I couldn't believe the amazing job that Crystal did. It is so much more engaging and interactive than before. Crystal was easy to work with and took the time to educate herself on the martial arts world. I highly recommend her to my fellow business owners. Thanks a lot Crystal!
Crystal Groves and Misfit Interactive are a very proficient team. My business is established and we recently transferred our web hosting and company email's to their services. Everything was outlined upfront and very quickly our goals became their mission and our previous problems were solved. It is obvious they really care about the marketing success of our business, I am so pleased we found the Misfit Interactive team and look forward to a long beneficial relationship.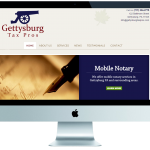 Crystal is a true pro, she has valuable insight and a creativity level unmatched by large firms. She will drastically improve your web presence, at a fraction of the price of the big name companies. I cannot stress enough if your considering a website or improving your online business prospects call misfit interactive.
We had a problem with our website where we couldn't figure out the solution. We knew that it was probably something stupid we'd missed, but we just weren't able to determine what was a) causing the issue, or b) how to do more than just "work around" the problem. Misfit resolved it incredibly quickly, and did it at a far better rate than I ever would have thought possible to have someone diagnose and fix. Excellent service, and I recommend them every time I hear someone looking for design talent now.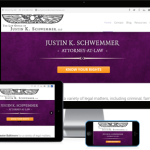 Misfit Interactive is a team I will keep coming back to. Their developers took what I needed and made it something I want. They met me at my own level of understanding and made my unique business circumstances and client base their priority. Now I have a website that truly reflects my professional values!
Misfit Interactive has been wonderful to work with! Everything I asked for was taken care of. I had many questions and Crystal was very helpful! I will recommend Misfit Interactive to anyone looking for Web Design!
Working with Misfit Interactive has been a positive experience in every conceivable way. From the initial consultation, to wireframes and design, to site launch, everything was clearly articulated and subsequently delivered upon. Having worked with several 3rd party developers, I can honestly say this was the smoothest experience of them all. Communication was great, both in frequency and substance. And Crystal was polite and professional, even when our team failed to be clear and consistent with what we were asking of her. Finally, the creative energy at Misfit is unique and palpable. Their design aesthetic is very original, and our company's marketing identity is stronger now that we're associated with it.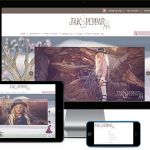 THIS LOOKS AWESOME!!!! I think it's exactly what we were going for!