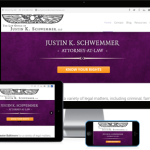 Misfit Interactive is a team I will keep coming back to. Their developers took what I needed and made it something I want. They met me at my own level of understanding and made my unique business circumstances and client base their priority. Now I have a website that truly reflects my professional values!
Misfit Interactive has been wonderful to work with! Everything I asked for was taken care of. I had many questions and Crystal was very helpful! I will recommend Misfit Interactive to anyone looking for Web Design!
Working with Misfit Interactive has been a positive experience in every conceivable way. From the initial consultation, to wireframes and design, to site launch, everything was clearly articulated and subsequently delivered upon. Having worked with several 3rd party developers, I can honestly say this was the smoothest experience of them all. Communication was great, both in frequency and substance. And Crystal was polite and professional, even when our team failed to be clear and consistent with what we were asking of her. Finally, the creative energy at Misfit is unique and palpable. Their design aesthetic is very original, and our company's marketing identity is stronger now that we're associated with it.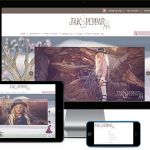 THIS LOOKS AWESOME!!!! I think it's exactly what we were going for!