Misfit Interactive loves contributing to local causes, participating in local events, and generally mingling with anyone and everyone in our area and beyond.  Don't hesitate to contact us with questions about what we do and how we support our community and small businesses around the globe.
---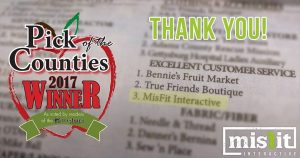 Gettysburg Times (09/29/2017) – "Pick of the County"
"Misfit Interactive has been picked as one of the top 3 companies for excellent customer service in all of Adams County out of 16,000 votes cast. "
---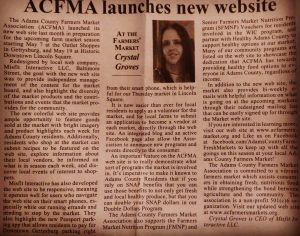 Gettysburg Times (04/18/2016) – "ACFMA launches new website"
"Redesigned by local web company, Misfit Interactive LLC, Baltimore Street, the goal with the new web site was to provide independent management of the content for the market board, and also highlight the diversity of the market products and the contributions and events the market provides for the community."
---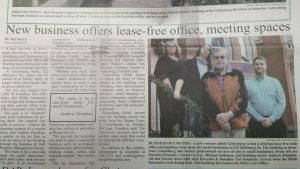 "A new business in downtown Gettysburg is dedicated to helping small businesses by providing lease-free office and meeting space and access to an array of professional services.
At Gettysburg Grind, 122 Baltimore St., space can be rented on an hourly, daily, or longer basis, and regular leases are available too."