What is SEO?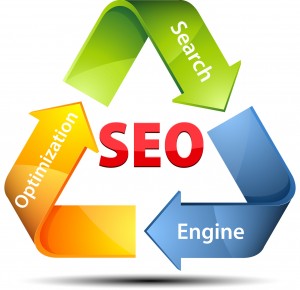 SEO or "Search Engine Optimization" is essentially the visibility of your website in search engines like Google or Bing.
As you might imagine, there is a massive amount of competition out there on the internet. In fact, it's full of people like yourselves! People and businesses who are trying to "rank" in the organic search results of whichever search engine is being used.
This is important because the vast majority of searchers do not look beyond the first page of results. So if you want to be found by potential customers, you need to rank as highly as you can. Because the higher you rank, the more chance you have of being found and making sales.
Because the higher you rank, the more chance you have of being found and making sales.
Now, with so many different people and companies trying to rank, search engines have had to devise ranking systems. It stands to reason really, after all, they want users to find the most relevant results for their question. These ranking systems use complex algorithms and even A.I.s to figure out where your site should rank.  We don't know all the different factors for ranking, and we likely never will. This is because search engines guard them closely. However, while we don't know everything, we do know a good chunk of the SEO picture.   Because of this, a good Gettysburg SEO Company can help you to improve your ranking by auditing and improving your site.
Can a Gettysburg SEO Company get me ranked high on this "list"?
Proper SEO, sometimes called "white hat SEO", follows a set of guidelines set by search engines to rank appropriately and accurately.  SEO that does not follow these guidelines, or even actively seeks to find loopholes is generally known as "black hat SEO". Some SEOs and SEO companies fluctuate between the two positions, and are known as "gray hat SEO".
All of these types of SEO professionals can help you to improve your rankings. However, only white hat SEO tactics will be of benefit to you and your business in the long term.  Black hat SEO techniques are problematic. They may seem to offer an easier, faster, and cheaper way of doing things, but they often cost you dear in the long run.
Search engines actively design their algorithms to find and penalize black hat tactics.  As you can read here, some of these penalties can, and have quite literally, run businesses into the ground.  In SEO, if it seems to be "too good to be true", then it usually is.
How Can a White Hat Gettysburg SEO Company Improve My Rankings?
The answer is simple: by being a good Gettysburg seo company and putting in the necessary work. You see, Google algorithms all have one thing in common. They all are designed with user experience in mind. Google wants us to produce quality websites with great content that are valuable to users. Ranking is Google's way of rewarding us for doing just that.
At Misfit Interactive, we focus on things like fresh, well-written content, well-built site structure, and quality backlinks. ("Backlinks" are the sites that link back to your site. The better the sites that link to you, the better the search engines will rank you.) We also focus on ensuring that your site is mobile friendly, accessible, and doesn't have any nasty surprises lurking that could lead to penalties.
This is simply what the best SEO companies do. We produce high quality websites that help to drive your business. Moreover, we do it in a way that is reflective of your business, and the values you wish to convey. We customize each and every strategy to suite your business and enhance your marketing goals.
Can You Help Me with My Website's "SEO"?
Absolutely! Our end-goal is to get you the results that ensure your ROI (Return on Investment) is where you want it to be. It doesn't matter whether you are a small business with physical premises, or an online vendor.  We can help you stand out from the crowd and be seen online.
We only use proven techniques, because we are not in the business of wasting money.  And as I said above, we cater our approach to fit you and your needs.  We want your business to sail high on the ever-changing algorithmic currents of Google.
But don't just take our word for it, check out our Gettysburg SEO company reviews and see what other companies have had to say about us in the past. In fact, our customers have been so satisfied in the past that we won an award for our customer service!
As you will see below, we have a variety of SEO packages to support businesses big and small. Whether you are getting started in SEO, looking to maintain rank, or want the complete package, we've got you.
Our SEO Packages
We provide three distinct packages meant to support small (or large) businesses in need of search engine optimization.  As a professional SEO Company, our goal has always been to support small businesses on the big wide web. This is why we make sure we avoid those big business prices! Here is a list of our basic, yet highly customizable SEO packages.
SEO Foundation Package
This is meant for small businesses who don't know how they currently rank, but know they need some changes made.  The SEO Foundation Package is a one-time package that includes the audit and repair of your website.
With the SEO Foundation Package, we also do initial research into the keywords and semantic fields for your industry. We then optimize your website for up to 5 of those high quality keywords.  Additionally, we update and optimize your existing content.
Then we submit your clean and green website to Google so it can be crawled and ranked again.  Basically, we set you up with a solid SEO foundation for your existing website as a one-time optimization to get you moving in the right direction.
SEO Maintenance Package
Our SEO Maintenance Package is for small businesses who need regular monitoring and updates to compete with their competition online.  This package does not include the foundational edits above. We designed this package with the maintenance of an already optimized website in mind. However, if you're looking to maintain and keep a healthy ranking without breaking the bank, this is the package for you.
With this package, we monitor any redirects or crawl errors, and do additional keyword research for up to 10 top quality keywords associated with your industry.  We also evaluate your content for monthly improvements, and provide new high quality blogs and articles. Lastly, we provide you with a monthly report of everything we do, and the impact it has on your ranking.
SEO Optimized Package
Our SEO Optimized package is for serious contenders online who really want to focus on enhancing their website visibility and may have some serious competition to deal with.
With this package you'll get all the bonuses of the maintenance package.  Additionally you'll get the significant extra perks that an all-encompassing SEO boosting strategy provides.  Some of these include new landing pages for high ranking keywords (up to 100 keywords) or promotions on your existing website. We also may create new content to distribute to outside sources to link back to you as well as multiple blogs and articles on your own website.
We'll also help you get your big news out there, with written press releases, submission to high quality directories,  and distribution to social networks. Lastly, we'll keep you in the loop with detailed monthly reporting.  We'll show you who is visiting your site, and where they're coming from.
Ready to take the next steps with your new local Gettysburg SEO company? Contact us for a free quote and let us help your business dominate! Don't see anything here that fits your needs?  Contact us anyway and we'll talk customized packages. So why not get in touch and see what Gettysburg's best SEO company can do for you?